Building fences in San Diego offers a lot of functionality and utility for your home. Traditionally, fences heighten your home security, offer you protection against harsh weather elements, enhance your home's curb appeal, and improve your privacy. Having a fence installed in San Diego is a great way to add style to your backyard while making it more secure. What do you really want to achieve with your fence? Most homeowners choose to get fences for privacy, but there are many reasons you may want or need a fence. Such a decision will eventually determine the height of your fence, the materials used, and the cost.
Fencing Repair San Diego
Most qualified fencing experts in the San Diego area!
Capable of handling any fence related project using the highest quality fencing materials in the industry and providing top tier services.
Clean, professional and courteous service with a smile
When it comes to planning for a new fence in San Diego, there are many factors to think about other than only the installation cost. You must also consider the cost of fence repair in San Diego. The type of fence our professionals will build for you will go a long way in determining how expensive or affordable it will be. If you are spending too much on fence repairs, then the fence is not the right one for you. Perhaps it is time to consider replacing it with something that will not exert such a toll on your finances.
The type of fencing material you choose is the biggest factor in estimating the cost of your San Diego fence project. There are three main types of fences - wood, vinyl, and wrought iron - though there are many other types available. As far as these three go, wood is usually the least expensive but generally requires the most maintenance. Vinyl fencing is a bit more expensive than wood, but requires little maintenance. Wrought iron is usually the most expensive material, but also generally requires the least amount of maintenance. Before you decide on anything, expertly trained San Diego fence professionals will sit with you, go over all the options, and help you choose the perfect fence for you.

Schedule A Professional Service
Service Offerings
Reviews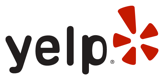 Open 24/7
Need A Quote?
Our professionals are on the line.
Let's talk about our flexible pricing!
Master Fencing in San Diego FAQ
Why should I hire professionals for my San Diego fence project?
When it comes to fencing, our professionals are experienced, trained, and have the right tools and equipment to make your dream fence come true. Installing a fence in San Diego can be incredibly hard work and in order to need fewer repairs down the road, it needs to be done right. A fence that's professionally installed by a fence team will last longer and look better than one installed by an amateur.
Why am I being advised to research before getting fence installation in San Diego?
Before San Diego fence professionals come to your home, you need to do some research about any legal requirements in your home area. There is so much that you can learn from the neighborhood associations and anyone within the municipal council about codes for fence installation in San Diego. In most areas, there are restrictions regarding the size, look, and materials used in building your fence. Fence contractors in San Diego can help you with any city regulations, but if you live in an area with a Homeowner's Association, you should find out the specifics first.
Can San Diego fence professionals work with a green concept?
Yes! Fence professionals have installed many eco-friendly fences in San Diego and can help you figure out the best eco-friendly options for your home and install the perfect fence for you. Being more eco-friendly is becoming increasingly popular and for good reason! There are many ways to make your fence more eco-friendly so you can enjoy a beautiful fence in San Diego without adding to your carbon footprint. Fence San Diego professionals understand that you want to help our planet anyway you can, and that even includes getting an eco friendly fence installed!

Schedule A Professional Service